kennels & Cattery in Sunderland. Awarded five stars***** by Sunderland City council
At Ferry Farm Boarding Kennels, we have three blocks of kennels as well as an isolation facility, with controlled heating systems to suit your pet's needs. All kennels are ventilated and insulated, allowing for warmth in the colder winter months and a cool atmosphere during the summer. All kennels are large and suitable for your pets to share a kennel if required, they also have covered-in runs for some additional space and all have a view of outside. We have two secure enclosed paddocks to allow your dogs off lead exercise and to let them have a good run and burn off some energy. Our guests love to have time in the paddocks. We also offer day care boarding for customers who are at work and wish for their dogs to come to us during the day or if you simply want to have a day out and

don't

want to leave your dog at home on their own. All dogs will have a minimum of two walks & time to play in the paddock.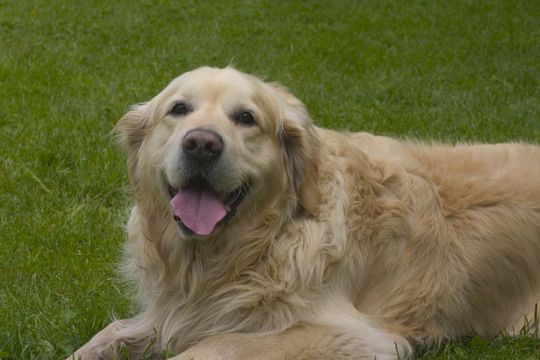 Our facilities:
Friendly and caring service
.Large luxury accommodation

All dogs will be taken for two walks min per day, with additional walks provided if required. We also have two enclosed off lead paddock areas that we can also use if

preferred at no extra cost.

Special diets can be provided

Your pet's normal diet requirement will always be followed

24-hour supervision and attendance on premises

Pick-up and delivery service available

Day care, week-end breaks (short and long-term available)

All pets are insured whilst in our care

Bathing of pets provided (on request at an additional fee)

Background music played

Medication for your pets will be administered under owner's instructions at no extra cost

Enclosed off-lead exercise available
All dogs must be inoculated against Distemper, Hepatitis, Leptospirosis, Parvovirus and Parainfluenza and must be up to date. We can not accept any dogs that are not up to date in accordance with our licensing regulations. If you are needing to restart due to a lapse check with your veterinary practice as they may be able to provide the booster a little while after the date has lapsed. If not you would need to start again and the second part of the booster would need to have been given to your dog two weeks prior to boarding at ferry farm.
We do need proof of the vaccination card which can be uploaded to us when completing a booking request, emailed prior or shown in person. We will need proof for every visit and we do need to take a copy. Please ensure that you check the vaccination records are in date.
We will not be able to accept any pet/s that do not have an up to date record.
We do ask for the kennel cough also which would need to have been given to your pet at least three weeks prior to boarding. We ask that your pet/s are up to date with a flea and worm treatment, and that it has been given a minimum of one week prior to boarding in case of any reactions.
       Our dog kennel price list: (prices are based on a daily rate not per night but if you collect prior to 9.30am  on the collection date stated there will be no charge for that day.  We accept dogs to be boarded from 11 AM until 4pm.  We may be able to alter drop off times where possible.
We do require a deposit to secure a booking which can be made in person or details for a transfer are
hsbc business , Mrs dawn Eileen baker.  
sort 404324
account 32239280
If a deposit has not been placed your booking has not been secured
We do require full payment to be made  at the latest 30 days prior to the start date of your pets stay.
We would ask  that you email to let us know that a deposit or payment has been made please. If you have booked online we would ask to use the reference number please.
We do charge a minimum of a two day charge.
One dog: £28.00
                                                                                                                             Two dogs sharing: £38.00
Three dogs sharing: £42.00
Four dogs sharing: £45.00 
Day Care: from £20.00 per day
Bathing dogs: £10 Small/Med  £15 Large
Customer Reviews
"I have been leaving my Labrador and Yorkie here twice a year for the last three years. Now I wouldn't leave my dogs anywhere else. They have a great team working with our pets while we're away on holidays. Very highly recommended to anyone going away to leave their pets in the great care at Ferry Farm Boarding Kennels."
-George Pescod
"We booked our 2 Labradors into Ferry Farm during our first family holiday abroad, slightly worried as they had never been left with anyone before let alone a kennel. However when we returned we need not have worried dogs were fine, well fed and clear well looked after during our holiday. We have re-booked them in for our next holidays, recommended without reservation!"
-Kevin Nicholson
"We don't like to use kennels normally and worry terribly, but shouldn't have been concerned! I can't recommend Ferry Farm Boarding Kennels enough. Lovely owners and staff, clean and spacious but most importantly my 3 dogs are healthy and happy. They aren't stressed or troubled in the least. Pets can share a kennel, plenty of walks and extensive secure gardens if you prefer your dogs to be off the lead for a good run. The prices are excellent too. If you're looking for boarding, don't look any further."
-Geraldine Wood
"We put our dog Max into Ferry Farm Boarding Kennels. Our son was getting married so Max was in for a couple of nights. Max was a rescue dog so we were a bit apprehensive, but we had no need to worry. He was fine came out tail wagging and very happy; even turned around to try and go back in again. If ever we needed to leave him again I know we wouldn't hesitate. Thank you to all the staff."
-Joyce Nemet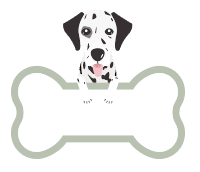 Visit Ferry Farm Boarding Kennels & Cattery in Sunderland, or call us on
07584 319 608